>… and on my balcony, too. Today it was sunny but cool weather, ideal to do gardening and maintenance work on the balcony. So I got some plants to replace those who did not survive the tons of rain after the heatperiod. Also my Bornholm Marguerites were no longer truly fit, having spent themselves with their many blossoms.
So on my balcony reside now the following plants:
In the corner with the kitchen window are the heather that now replaces the marguerites and my hydrangea:

Closeup of a blossom of the hydrangea:


All those are winter hardy and should return to life after the oncoming cold season.
Since the marigolds died, I put a flower pot with one Chrysantenum left and right my still lively third flowerbox: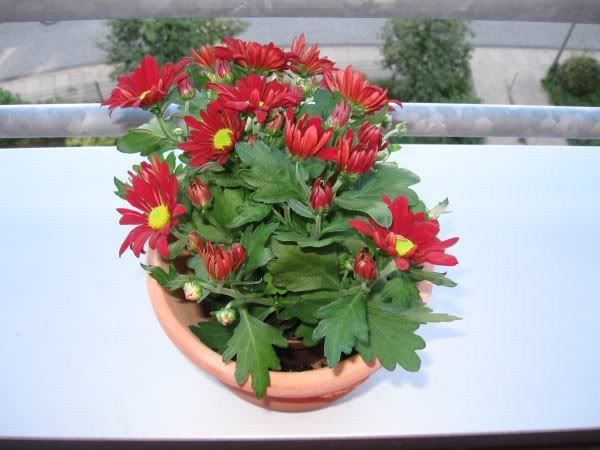 (I had planned to have several of these in the flower boxes, but the first two already died on me…this is not my type of plant. Ironically, it was those I paid full for. The ragged red one that the flower-lady did not want any money for because it looked so desolate has not only survived, but also recovered, LOL!!)
And the other window:


The dalia seems to like it there. The little plants next to it apparently, too.