So, die Pflanzen draußen bekommen auch mal wieder ein Update.
Finally, an update for my outdoor plants as well.
Canna: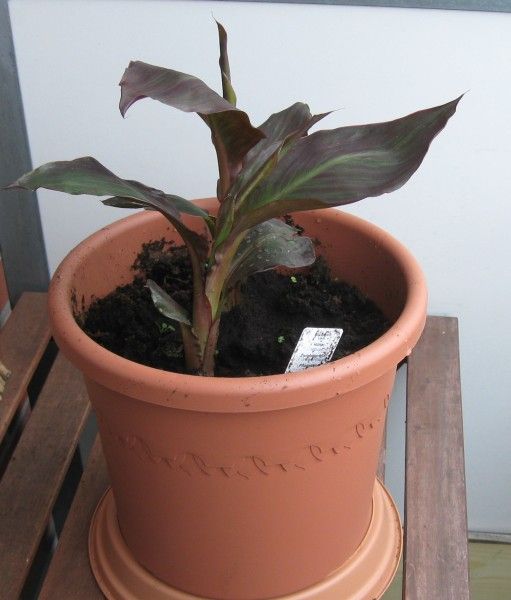 Hortensie und Dipladenia: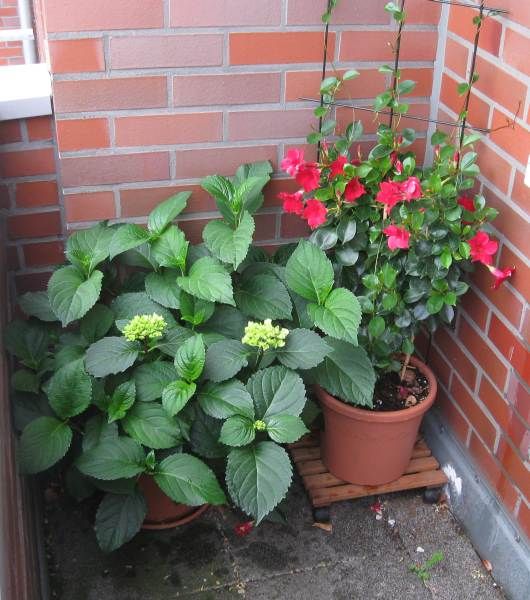 Die Dipladenia ist wirklich fröhlich am wachsen. Als das Spaliergitter neu war, sah der Fortschritt nach einer Woche so aus: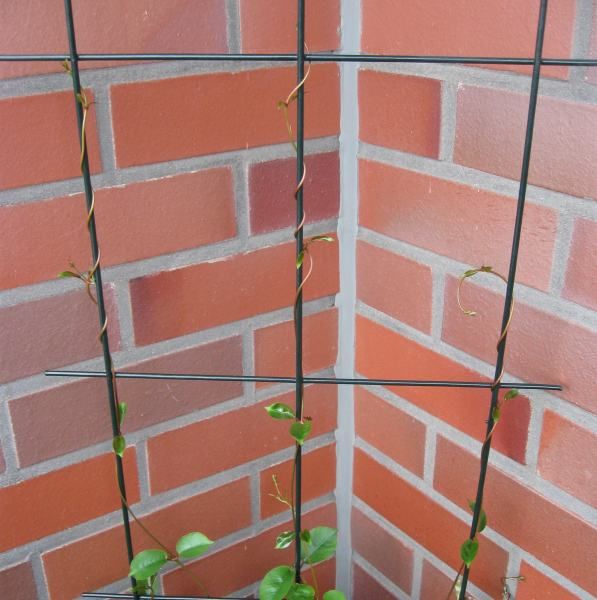 Und nochmal eine Woche später: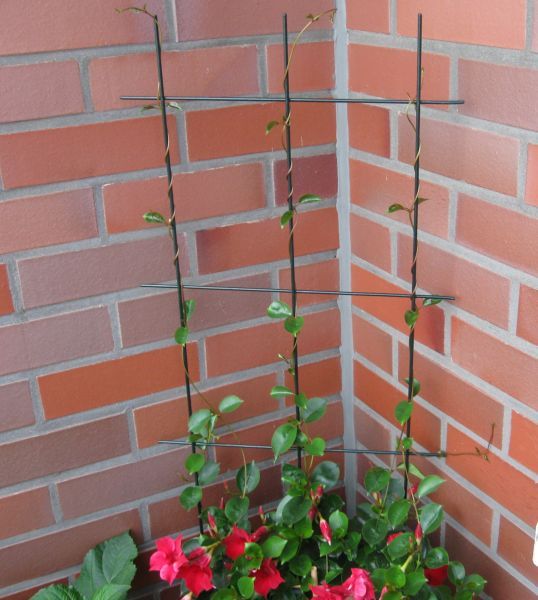 The dipladenia is a real fast grower- the first piccie above with the climbing help was one week after I installed it. And the one below another week later.