Vor einem Jahr, im März 2011, bekam ich dieses "kleine" Fensterblatt (Monstera):

Heute sieht es so aus: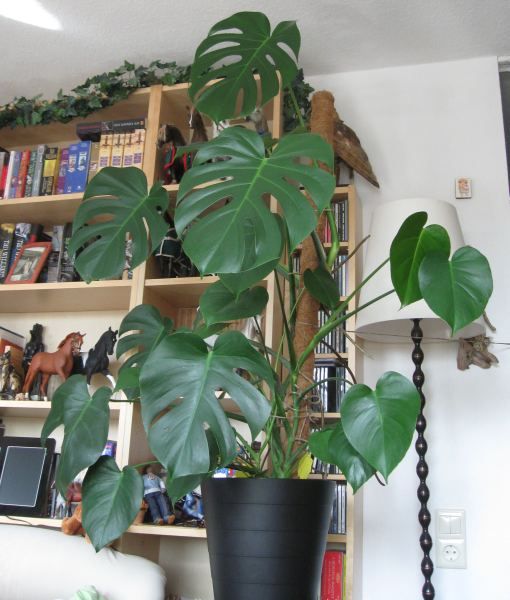 Der Pflanzstab ist 110cm lang, die Pflanze ohne Topf auch.
One year ago in March I got a cute "little" Monstera, and now, one year later it is more than twice as large than before. The climbing-help is 110cm long and so is the plant, at the topmost leaf.