>…hopefully on time, theirs was totally inappropriate and the smaller one had already two rotting roots. 🙁
Preparation for pot removal or: plants getting spoiled in hand-warm water: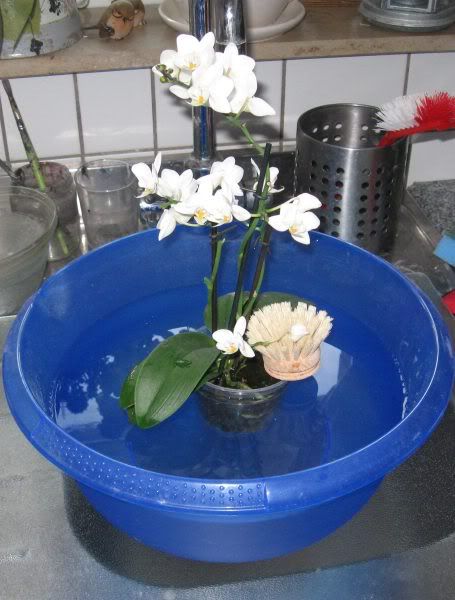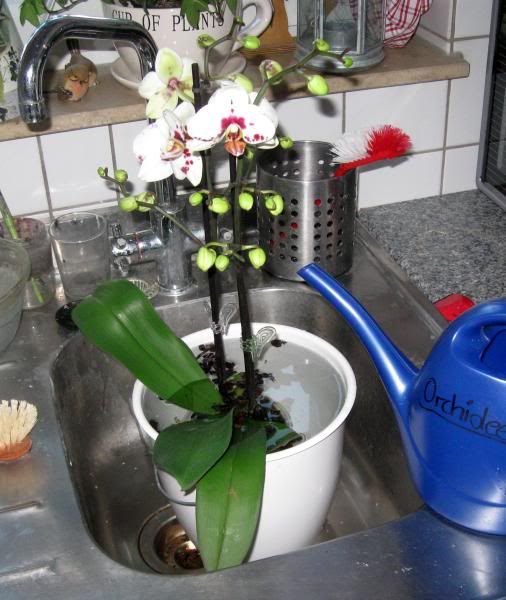 I took no piccies of the actual removal and the nekkid roots (even if this was interesting) because my hands (with gloves) were too gooey to touch the camera.
And here they are, back in their pots and hopefully not cross with me: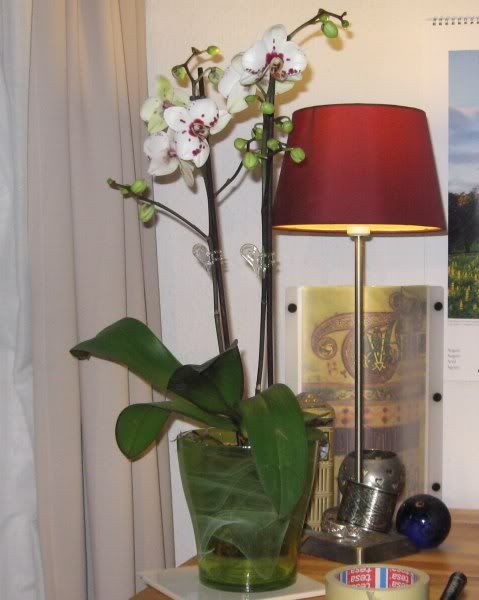 Now I really want to get to my Dendobrium, too, but that one can't be moved while being in bloom…hope it makes it until it is done blossoming.