Hier mal Beweisfotos, dass ich wieder bei der Arbeit bin- die erste Farbschicht auf den verbleibenden zwei Heizkörpern: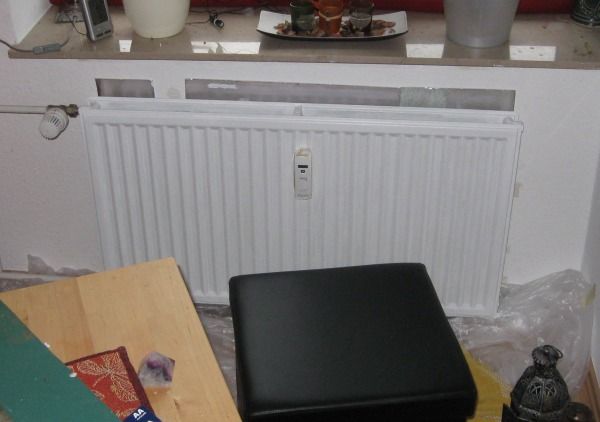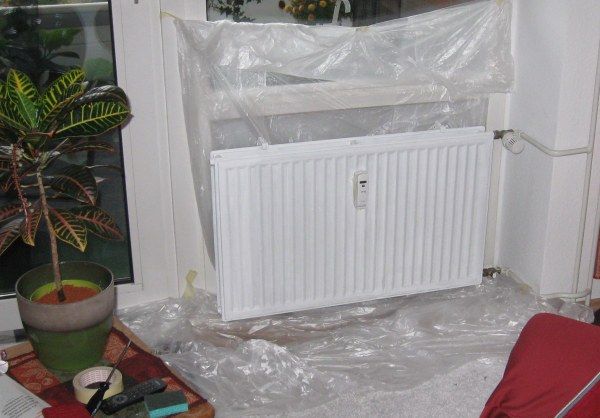 Dann noch ein bißchen was vom Grünzeug:
Die Grünlilie ist mächtig gewachsen- die Bücher in der unteren Reihe dahinter sind Bildbände- nur mal zum Größenvergleich. Ist mir heute aufgefallen, als ich sie kurzfristig umstellen musste.

Und was vor kurzem so angefangen hat: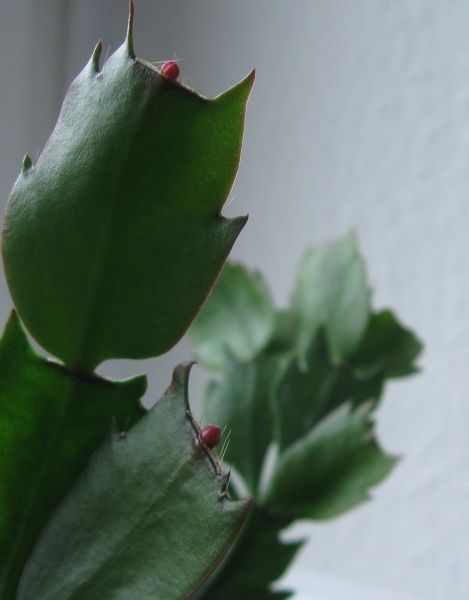 Ist nun ganz kurz vor dem Aufblühen: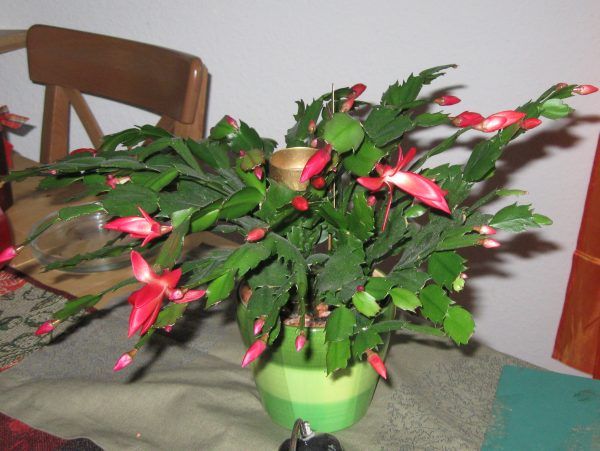 English Version:
Mixed Stuff
Here's proof that I am back to maintenance work- the remaining two heaters have their first layer of paint.
And then various plant pictures. My spider plant (the dictionary says so… o.O Chlorophytum is the Latin name) has positively exploded size wise. I noticed when moving it today to get it out of way for painting. The books in the lower row are large illustrated books, just for comparision…
And the Schlumbergera is very nearly opening its first blossoms now, whee!