Erstmal Frohe Ostern!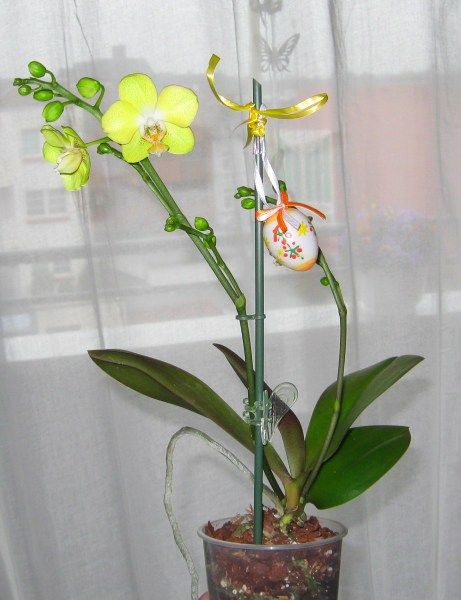 Diese (kleine) Orchidee habe ich auf dem Wochenmarkt (!) gefunden und sie als Ersatz für meine dahingeschiedenen gelben Hybriden mitgenommen (eine hat noch eine 1% Chance zu überleben). Ich liebe die runde Form der Blüte.
Dann liebe ich es jedes Frühjahr wieder die Frau vom Blumenladen zu zitieren, die sagte, man könne die Steinheide nicht im Topf auf dem Balkon halten.
Kann man doch! *g*

Ich versuche nun von dieser Pflanze einen Steckling zu ziehen, dann hätte ich wieder zwei und der Ableger kommt von einer Pflanze die bewiesen hat, dass sie überlebenstauglich ist.
Und Würmer…gestern bei meinen Eltern wieder ausgegraben- kennt die noch jemand, die waren in den 1980iger Jahren der Hit.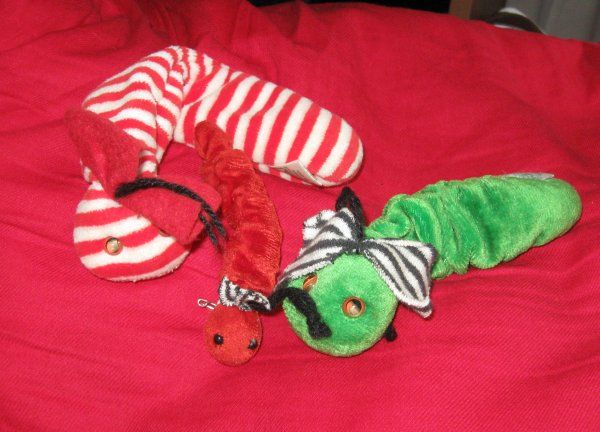 Die Form an sich gibts sogar noch zu kaufen, allerdings anscheinend nicht mehr die Farbenvielfalt von früher: Würmchen-Link
Happy Easter, worms and plants *g*
First of all, Happy Easter!
This (small) orchid I found on the market-place(!) amongst the gardenplants and had to bring it home as a replacement for my deceased/dying yellow hybrids. I love the round shape of its flowers. It's compact size is also very appealing.
Then, every year in spring the same procedure, I quote that flowershop-lady who said that the stoneheather can not thrive in a pot on a balcony.
Yes, it does, LOL!!
I am now trying to raise an offspring of it, so I could have two of those again, as they make formidable shade in the window they are standing in.
And worms! Those three were unearthed (amongst other things) yesterday at my parent's place. Does anybody else know them, still? They were such a hit amongst us kiddos in the 80ies.
The worm-form has survived until today, I see, just the many colours did not: worm-link