>Springiness
>Springiness
>See how the hortensia turns purple: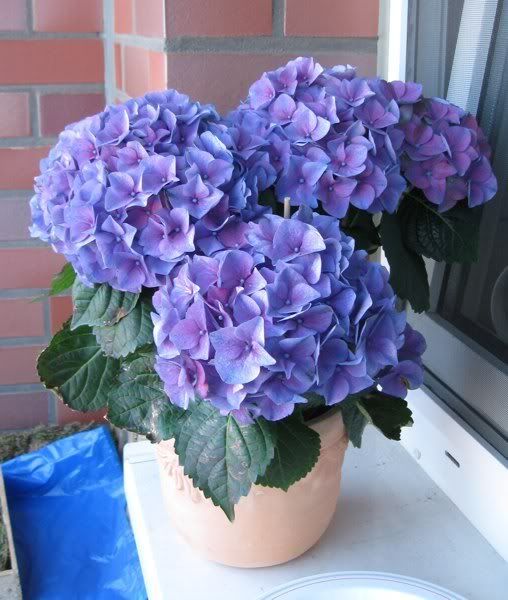 Detail:

The Stoneheather is happy- there are new red leaves- so it is busily growing larger!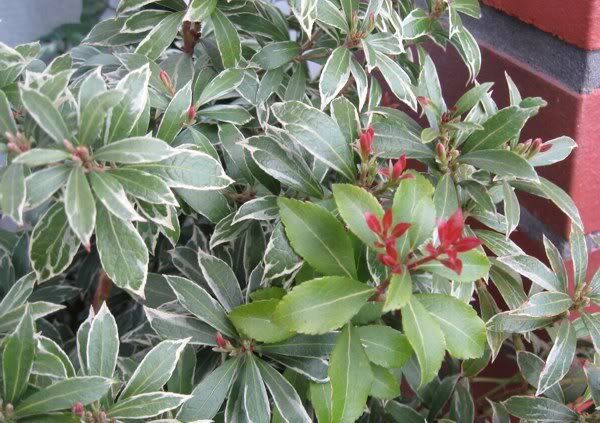 The little firtree is also verrrrry springy, as you can see here: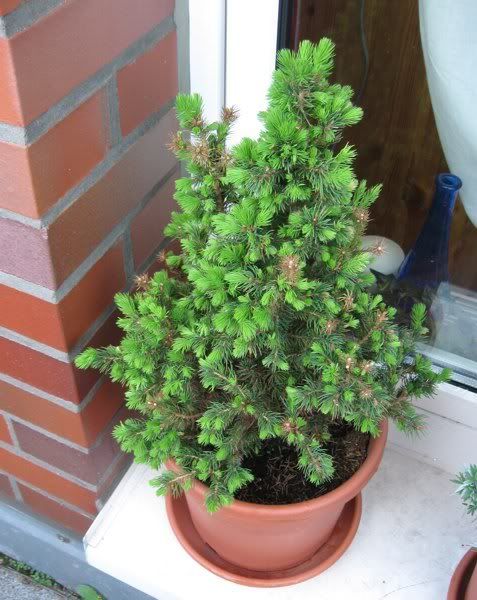 The Pansies have all turned blue, but they have grown like mad, especially those on the little table…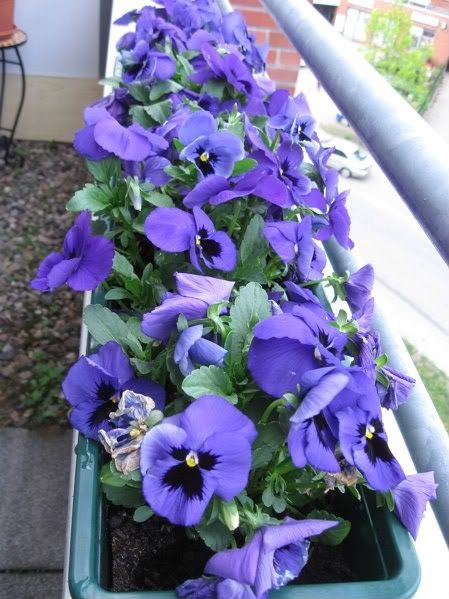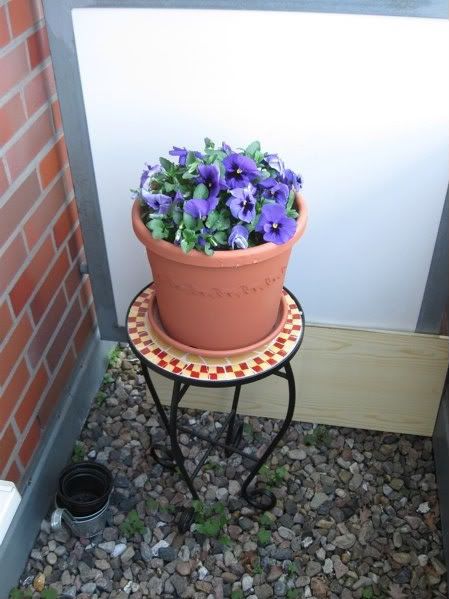 And I got myself a little virtual pet which you can see on the sidebar of the blog, so it is invisible in a mailed version, I think…
So far, there is only the transportbox, I am very curious what will hatch from it… I called it "Snuffles" because the box looked as if made for something canine, but it may as well be a Wer-something, LOL!! Am waiting curiously now.