>Now, no worries, we are not snowed in or anything. But the nights are nearing frost in temperature and it is time to prepare the balcony plants for winter, so that they make it safe into next year.
So today, they got their last big fill of water, from now on, they are kinda on diet, LOL!! Also today I went and bought new jute sacks to bundle them up in like I did the years before- this will be done tomorrow, then.
The hydrangea had to be moved, because a) her table is not frost resistant and had to be taken in and b) the place in the livingroom window she has now is warmer than the corner she inhabited before.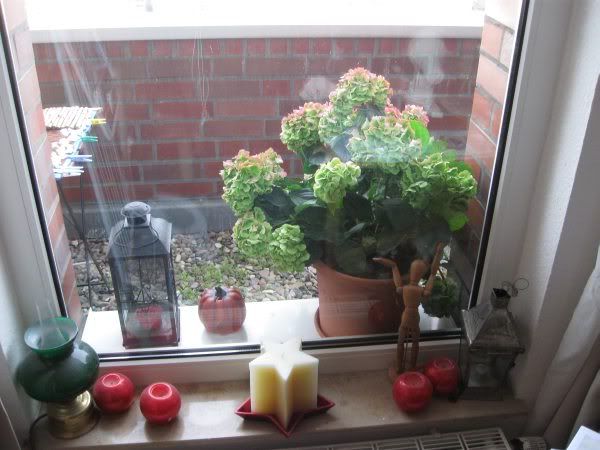 (She should not get any larger, or she won't fit anymore… o.O)
Moving the plant and the table resulted in nice autumn-wintery re-decorations indoors, too.
The other windowsill got the lantern back: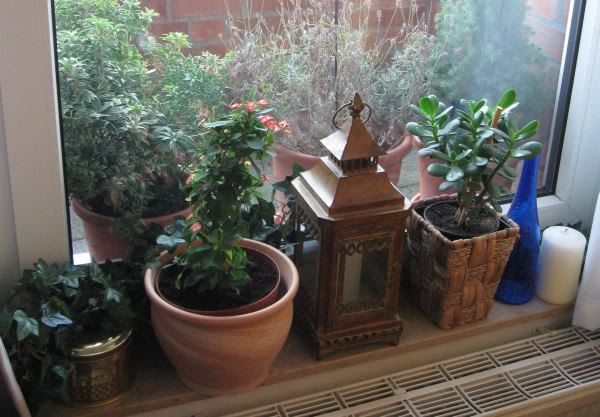 And the table of the hydrangea was scrubbed clean and can now serve a very decorative purpose in the corner behind the door. During the heating period, the door is mostly closed, so what's behind it is visible. And so I thought I could make the corner pretty.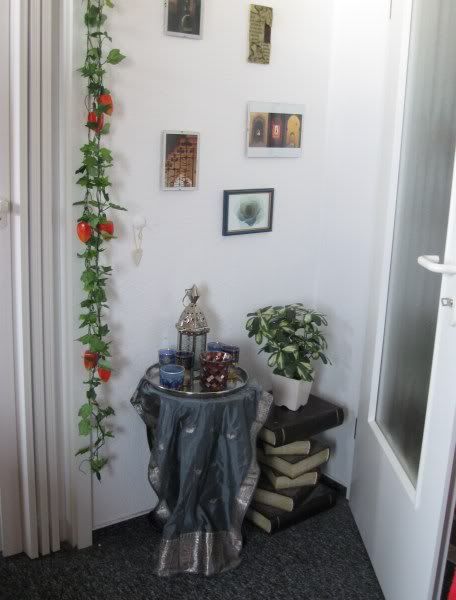 (No worries, that plant is fake)
Where I bought the jute sacks, I found this pretty light, too and really could not resist at all: