…wuchert es fröhlich vor sich hin, auch wenn die Pflanzen nicht so weit sind wie im letzten Jahr, es ist einfach zu kühl.
Hier ein paar Impressionen: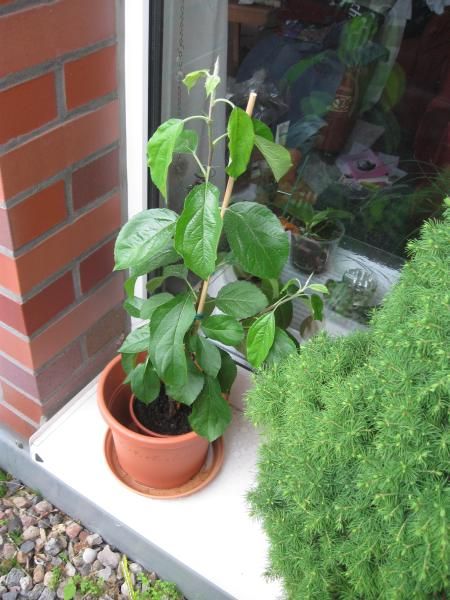 Der kleine Apfelbaum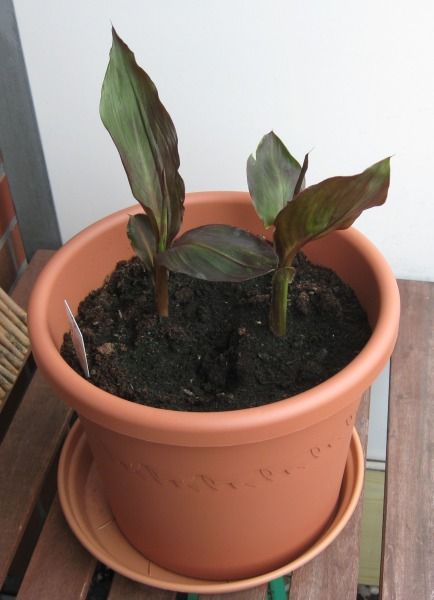 Die Canna.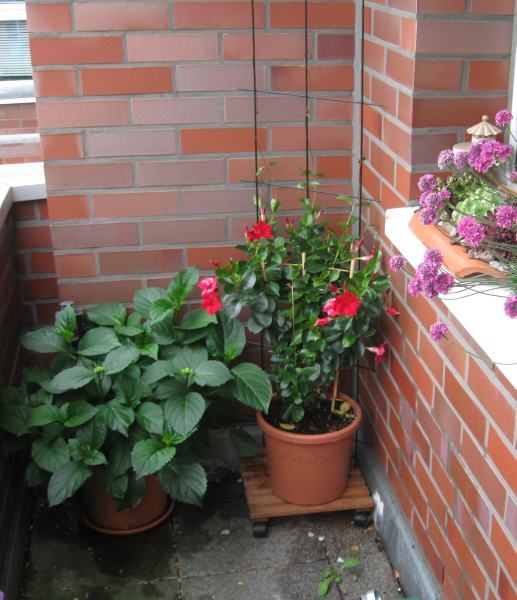 Hortensie und Dipladenia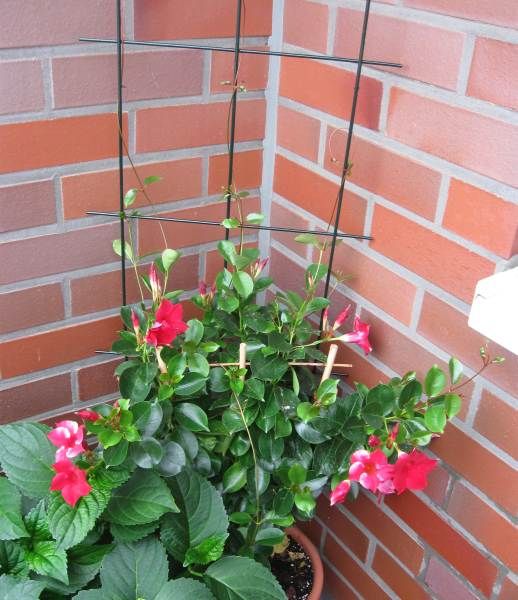 Das Spalier, das ich für die Dipladenia gekauft habe.
Some pictures from the balcony. The plants are growing happily, but they could do better, the cool temperatures hinder them a little this year.