Hier habe ich nochmal ein Bild meines Kaktus'- es sind immer noch nicht alle Blüten auf, aber er sieht wirklich genial aus, dieses Jahr: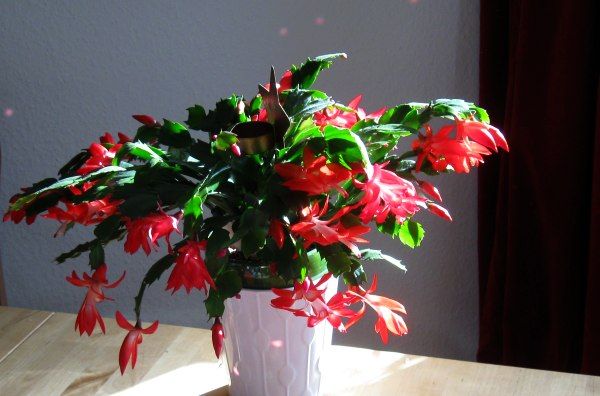 Und da es so langsam auf den Winter zu geht und der Kaktus auch so schön rot aussieht- habe ich heute meine dicken roten Gardinen aufgehängt.
Hier ist die neue Aussicht von meinem Frühstücksplatz: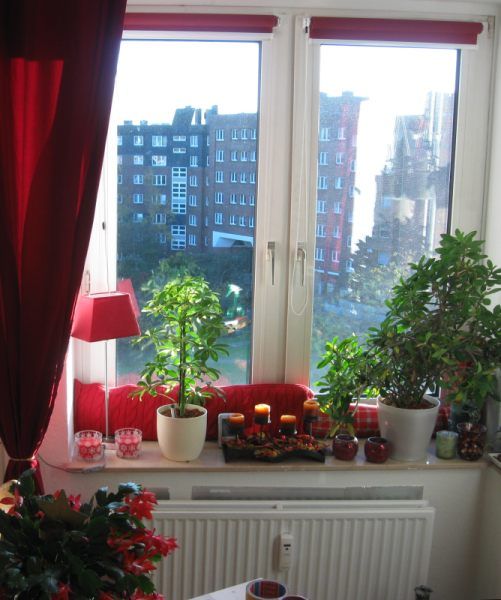 und ein Schattenspiel, das sich beim Aufhängen ergeben hat:



English Version:
Everything is red!
My cactus, which still has not opened *all* blossoms and already looks spectacular, my red "winter" curtains that came out today and the funny play of light behind said curtain that took place in the midday sun.