Die Neutriebe der Dendro Nobile Hybride wachsen wie verrückt, als ich die Pflanze bekam, konnte man nur den größeren als kleines grünes Etwas erahnen.
The new shoots of the Dendro Noblie hybrid grow like heck- when I got the plant, one could only see a hint of green of the bigger one.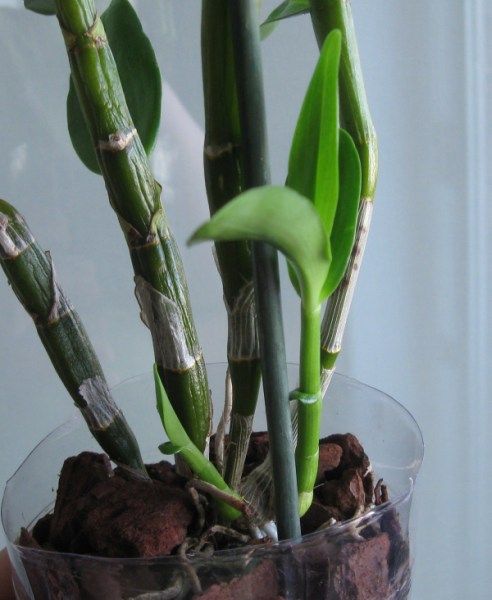 Phalaenopsis bellina bastelt fleissig an der zweiten Knospe und der alte Blütentrieb darüber zeigt nun wieder Wachstum.
Phalaenopsis bellina is busily working on the second bud and the old spike above is beginning to show growth activity again.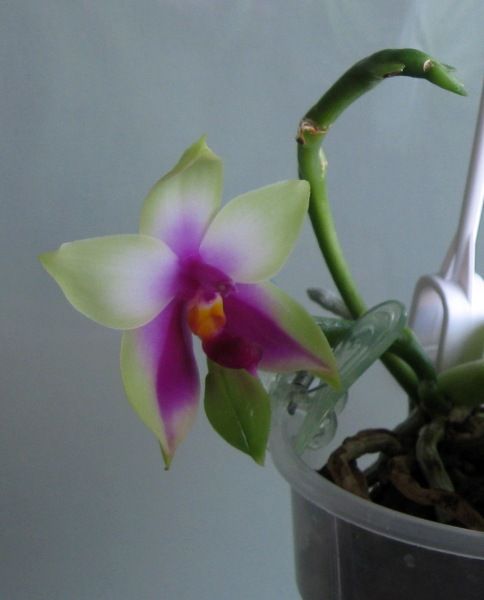 Die von den Spinnmilben betroffenen Pflanzen scheinen sich gut erholt zu haben, sie sehen jedenfalls ziemlich gesund aus. Hier mal stellvertretend ein paar.
Those plants affected by the spider mites seem to have recovered from this very well, as they look pretty healthy, as you can see on the following examples.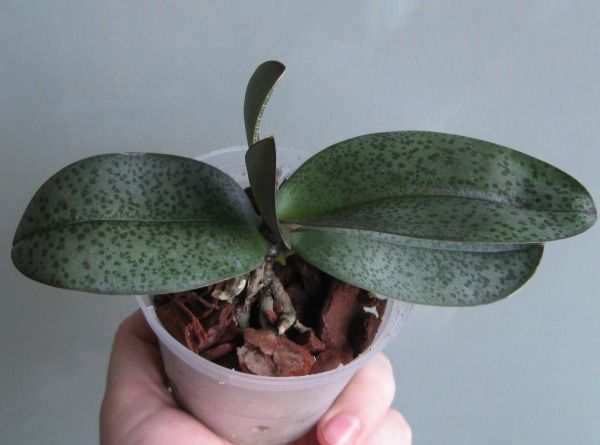 So sieht so ein Schaden übrigens an einer Pflanze mit dunklem Laub aus:
Here you see what the mite damage looks like on a dark and strongly pigmented leaf: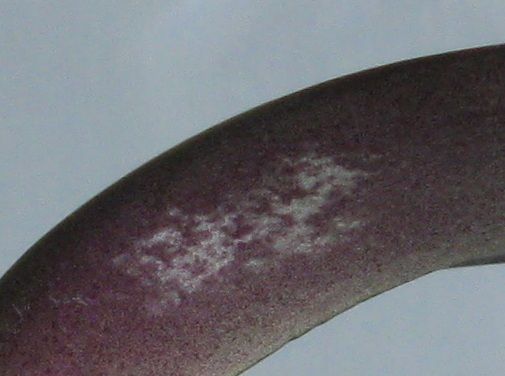 Diese hier ließ anfangs ganz schön die Blätter hängen, aber hat sich nun super erholt- und wie man sieht war das Wurzel-Wachstum nie betroffen. *g*
This one was pretty droopy when treatment started, but also recovered well- and the growth of the roots was never affected.