The more sun they get, the more growing takes place amongst the plants.
Indoors, the Miltoniopsis really managed to open all blossoms, hooray!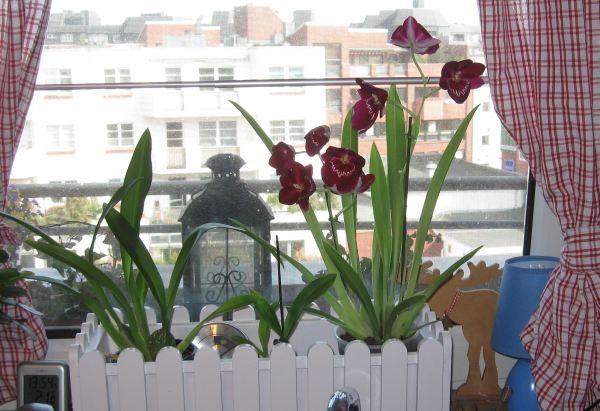 And outdoors, I have a new lavender: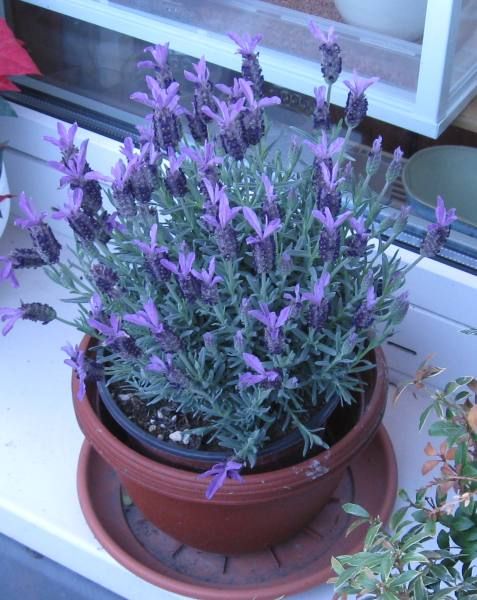 And my little Apple-tree starts to grow, whee!!
I got it for my birthday from my parents and it looked like this, when it arrived: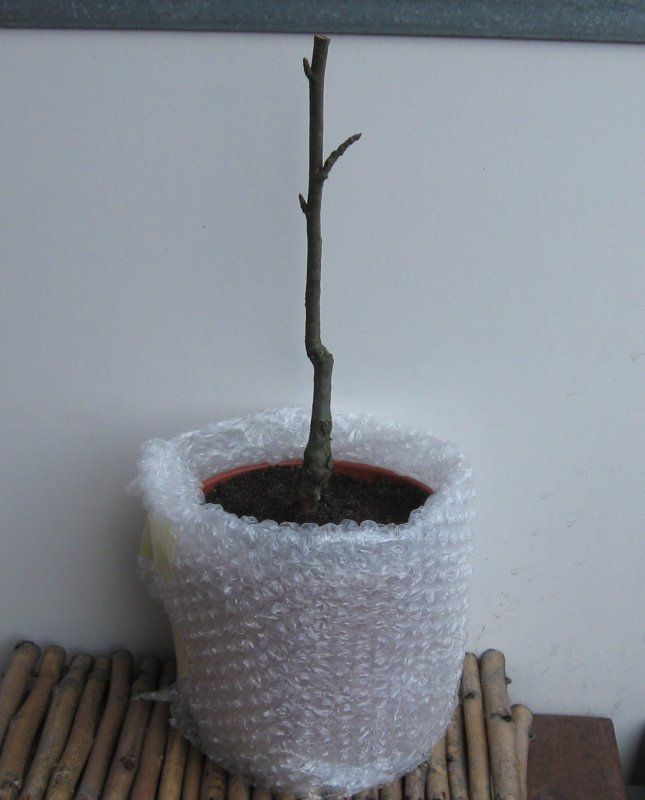 Just a stick in a pot (here pictured with protection against the cold nights).
Now the "stick" has proven that there is life in it: