Kategorie:
Odontocidium Jungle Monarch
Meine kleinen Dendrobium Compactum Kindel haben sind neun Monate "alt" (getopft seit 9 Monaten) und sind nun alle zusammen in einen größeren Topf gezogen, in dem sie nun die nächsten Jahre(?) bleiben werden: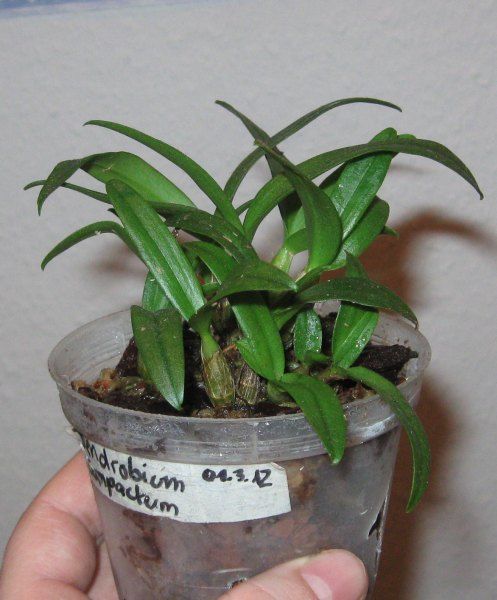 Meine temperierten Orchideen sind fleissig am Wachsen, wie war das mit der lichtärmeren Jahreszeit noch? Gilt für die anscheinend nicht…
Odontioda Stirbic, 1 Neutrieb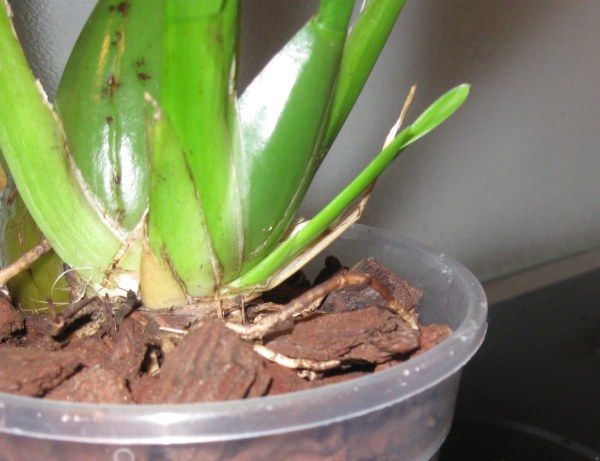 Der wächst so schnell, da kann man zugucken. o.O
Burrageara Nelly Isler, 2 Neutriebe

Überhaupt hat sich die ganze Pflanze prima erholt und sieht nun ganz proper aus: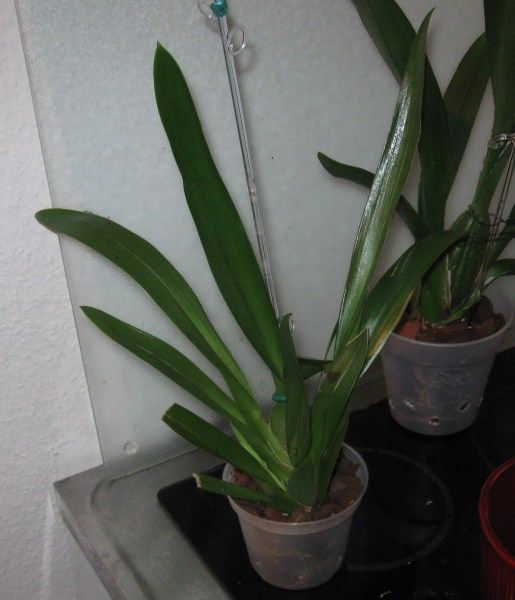 Odontocidium Jungle Monarch, 1 Neutrieb


Wächst auch verdammt schnell, der Kleine.
Bratonia Tessa, 1 Neutrieb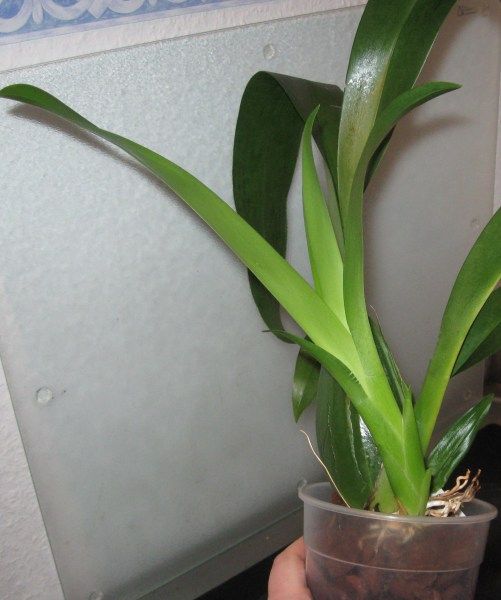 Hier nochmal im Vergleich zur ganzen Pflanze: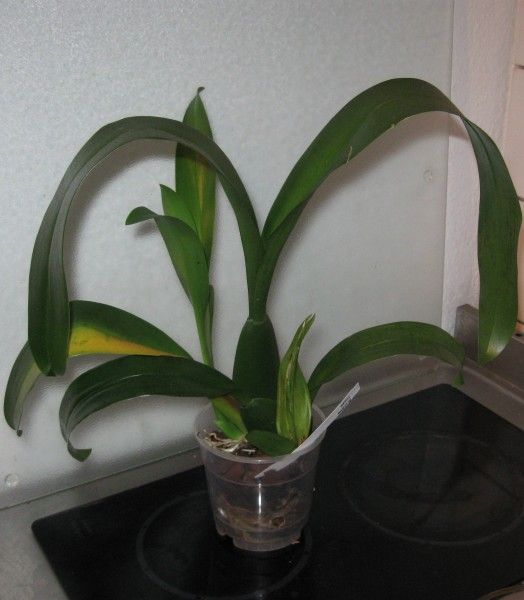 Sieht so aus als hätte ich dann im Frühjahr Chancen auf die eine oder andere Blütenrispe. 🙂
English Summary:
Growth!
My Dendrobium keikis have moved all together into a better manageable pot now- their new home for the next years. They are nine months potted now and looking still perky.
Proudly showing off the shoots that my orchids of the cooler places have going. All the books say that there is slower growth during the winter due reduced light and such. Well, I can't say that we have sunshine everyday here and still they are happily growing. Very pleased with that! Here is hoping for some flowers in spring.
I am also glad that the Nelly Isler has recovered so well, it looks very healthy now, it must like my kitchen.